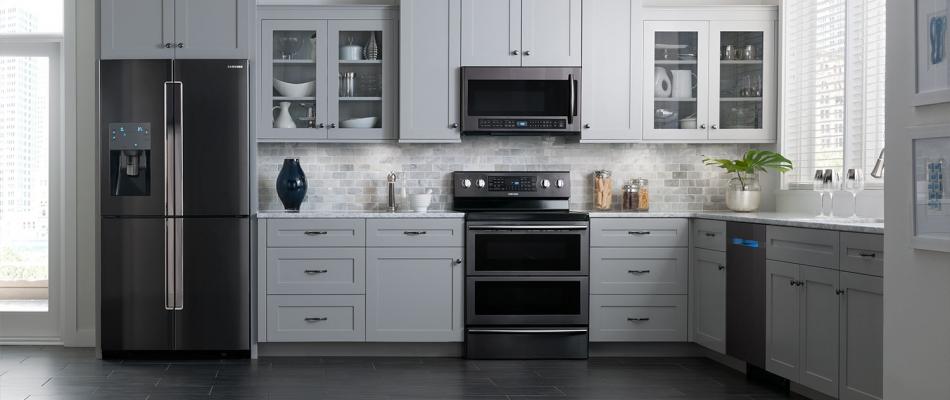 SAMSUNG BLACK STAINLESS STEEL APPLIANCES
Sleek, sophisticated, and stylish, the black stainless finish on Samsung appliances resists the fingerprints. Plus, the surface is magnetic, so you can display pictures and household reminders.
The great thing about Samsung's Black Stainless appliances is they can go with any kitchen cabinet and look amazing. Samsung offers high end appliances at affordables prices. That makes finding the perfect match for you easy. Our staff at the Biggar Leisure Centre is commited to helping you find the perfect solution for all your appliance needs.