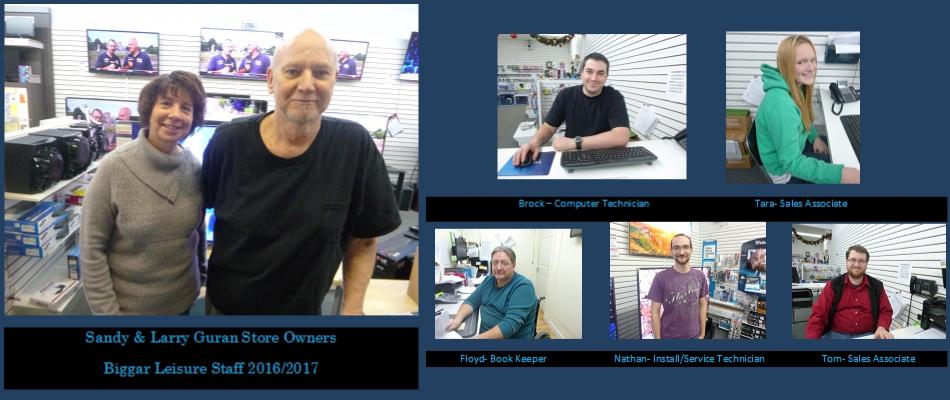 We are YOUR local EXPERTS!

Biggar Leisure has gone through many changes in the last 40 years. Starting out as a Mom & Pop operation, carrying recreational toys - we now employ 5 friendly and efficient staff, providing competitive prices on TV, Appliances and much more!

Our experienced staff is truly passionate about the A/V and Appliance industry. We pride ourselves on the fact we have been able to assemble a team that represents the best of the best.


It's time for a BETTER shopping experience!

We specialize in categories such as Home Theatre, Appliances, Residential & Commercial Designs and Installations. Anything from a basic TV setup to installing your new kitchen or laundry appliances, let Biggar Leisure and our expert staff install it all so you can simply relax and enjoy it.

Contact Us | Book FREE site visit >>