What We Do
Wireless Audio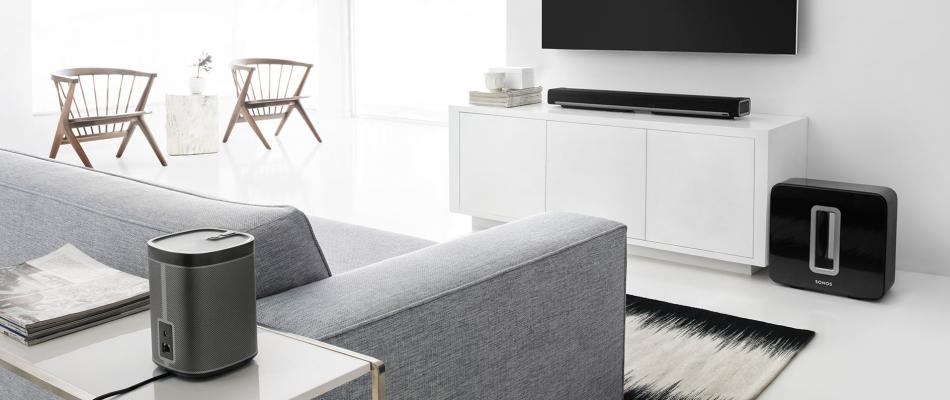 It's time to start treating your music right.
People will do some crazy things for music they love. Like drop their phone into a cup to squeeze out more volume. Or split a pair of earbuds just to share a song. We're here to remind you–there's a better way to listen. Because we think your music deserves it. And so do you.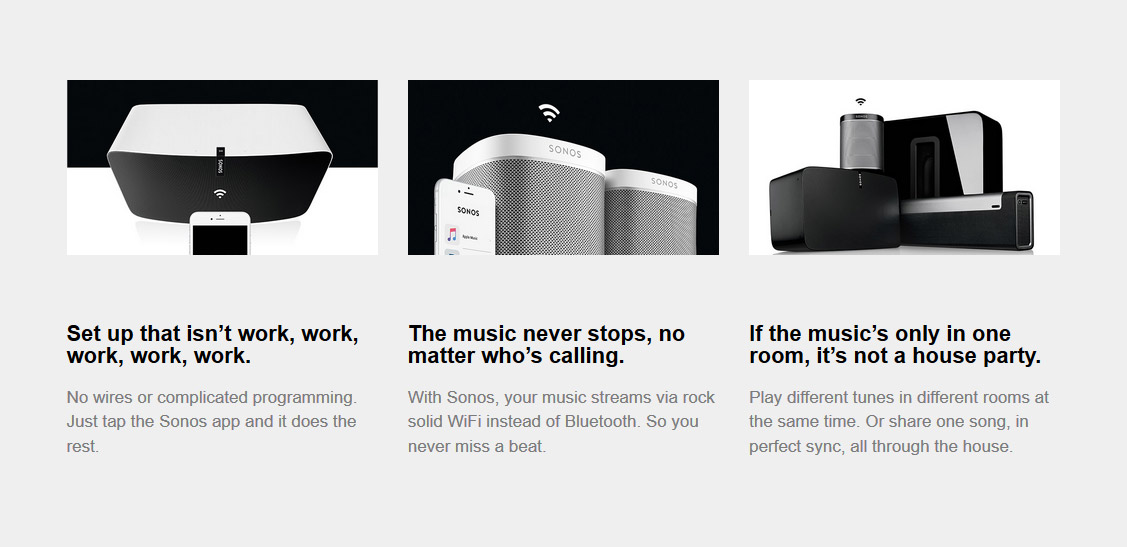 True to the Music.
Trueplay measures the acoustics in any room–analyzing things like size, layout and furnishings. Then fine-tunes your Sonos speaker to make sure the music sounds great, no matter where you place your speaker.
| | | | | |
| --- | --- | --- | --- | --- |
| | | | | |
| Listen. | | Detect. | | Enhance. |
| Trueplay listens to a sound played from your Sonos speaker with your iPhone or iPad. | | The measurement detects distorted sounds in your room. | | Then, Trueplay adjusts your Sonos speaker settings to be even more true to the sound. |
* For your Sonos PLAY:1, PLAY:3 and PLAY:5. Works with iPhone and iPad only.