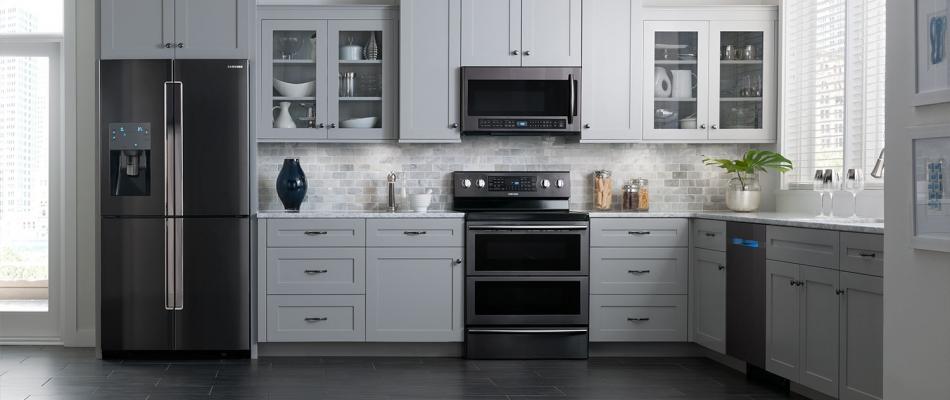 At Biggar Leisure (AVU), we are proud to be able to offer complete kitchen solutions for any budget. Stop into our showroom and discuss your needs with our friendly, knowledgeable staff.
We feature a wide selection of appliances from three major brands:
Samsung home appliances seamlessly blend superior innovation with beautiful design.
LG - whether your style is minimalist or modern, LG has intuitive and resource saving appliances built around the way you live.
Frigidaire/Frigidaire Gallery "Our primary focus is to give consumers time-saving innovations that provide the satisfaction of getting the results they want," said John Weinstock, Senior Vice President Marketing for Electrolux Major Appliances in North America. "We have learned through in-depth consumer research that our consumers crave simple controls and innovations that streamline their household tasks. This exciting new campaign is the perfect way for Frigidaire to showcase exactly why we've created industry-first innovations like Smudge-Proof ™ Stainless Steel, Quick Preheat and other time-saving features that meet this growing need. It also highlights the effect each has on the entire family," added Weinstock.
Biggar Leisure (AVU), can provide you with a complete 5 year warranty (parts & service) on all of your appliance purchases and offer delivery services and removal of your old units.